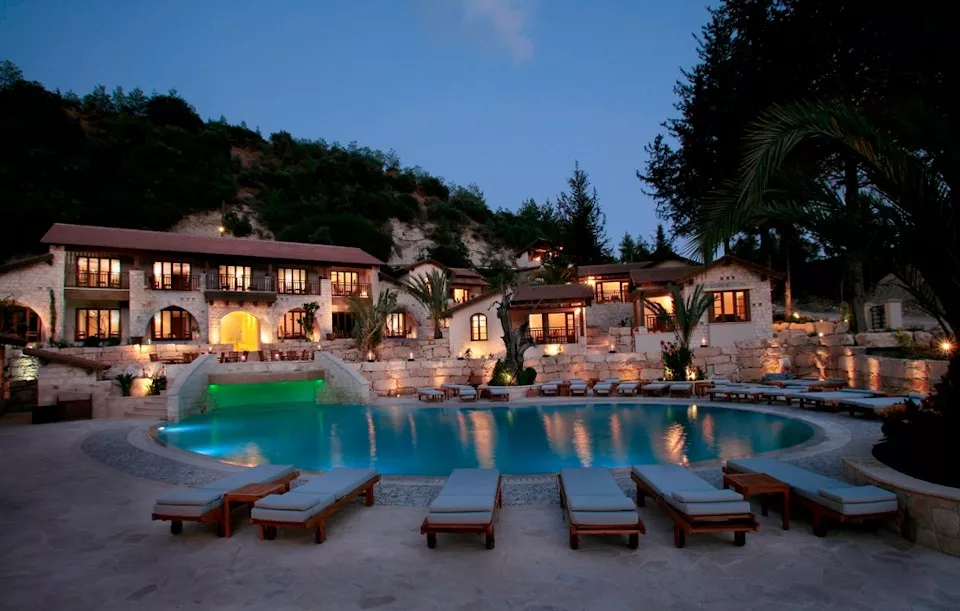 Set in a valley of mature trees, the resort offers a unique retreat, a place of profound calm and the opportunity to enjoy the health-giving waters which have benefited visitors for so many years.
Situated next to Miliou's healing springs, Ayii Anargyri Spa Resort offers extensive health and beauty treatments, yoga classes and has its own beautiful vineyard.
This adults-only spa resort is a restored monastery in Miliou, enjoying a picturesque setting of citrus groves, almond trees and natural springs.
This boutique hotel with accommodation for 150 guests, in Garden Suites, Bungalows or Classic rooms, has dedicated spa facilities in the grounds, a generous swimming pool and conference facilities for 50 people.
Ayii Anargyri's spa offers various health and spa treatments such as the mineral wrap. There is also an expansive outdoor pool area.
Guests can also relax with a cocktail or coffee in Ayii Anargyri's luxurious bar area. Its traditional fireplace, 300-year-old marble floors and vaulted archway combine to create an elegant yet cozy setting.

Cuisine from locally grown produce will reveal all that is best in traditional Cypriot fare – food that is garden fresh, nutritious, flavoursome.

The hotel provides the means to benefit from the time-tested remedies of the mineral rich waters which flow here – but there is so much more. An abundance of scenic attractions will delight any nature lover.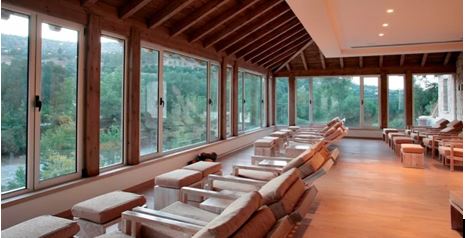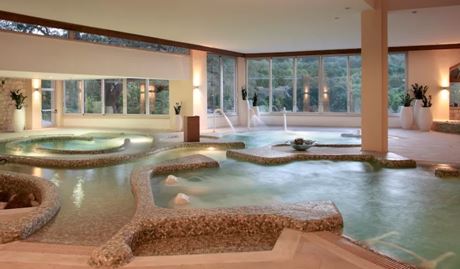 SPA Tour 1 : Cyprus / Pafos Region Ayii Anargiri (4days/3 nights) Standard Package

Double Room Standard

PRICE PER PERSON

Package 3 Nights

PRICE PER PERSON

Extra Night

Seasons

Seasons

1/4-31/10 /19

1/11 – 31/3/20

SM19

WR19/20

Standard H/B with Airport Transfer

€188

€158

€63

€53

Standard Single H/B

€338

€284

€113

€95

Standard Extra Bed H/B

€150

€50

€150

€50
SPA Package Tour Standard includes:
· Transfer from/to airport
· Buffer Breakfast
· 3 nights' accommodation with Half Board / Dinner
· Free use of Gym
· Spa Packages : a daily spa treatment at Sulphur Spring Pools with the jets massage for 45 minutes.
SPA Tour 2 : Cyprus / Pafos Region Ayii Anargiri (4days/3 nights) Relax Package

Double Room Relax

PRICE PER PERSON

Package 3 Nights

PRICE PER PERSON

Extra Night

Seasons

Seasons

1 /4-31/10 /19

1/11 – 31/3/20

SM19

WR19/20

Relax F/B with Airport Transfer

€405

€375

€135

€125

Relax Single F/B

€555

€502

€185

€1167
SPA Package Tour Relax includes:
· Transfer from/to airport
· Buffer Breakfast
· 3 nights' accommodation with Full Board /Lunch / Dinner
· Spa Program per stay:
- 1 Absolute Relaxation Massage
- 1 Ayii Anargyri Massage
- 1 Head Indian Massage
- Sulphur Spring Pools with jets for 45 minutes per day
- 1 Oxygen Cocktail per day
- Optional transfer from Larnaca airport - € 90 per way
- Free entry into sauna
- Free use of gym
- Pool towels, bath robes and slippers at your disposal
- Free internet access
- Free welcome drink