Itinerary
Overview
Take a tour through Cyprus' history, landscape cuisine and culture on a 3-night trip from Limassol that includes Larnaca and the Troodos Mountains.
Stay three nights in Limassol, with daily breakfast included, Choose from 3-4- 5 star hotel accommodation to suit your budget.
Day 1: Larnaca Arrival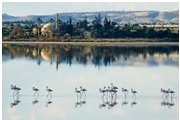 Upon your arrival at Larnaca airport, you are warmly welcome by Opera Travel local guide and boarding in your transfer. On our way to Limassol, Explore Larnaca city with Finikoudes promenade, St Lazar Church, Hala Sultan Tekke Mosque and salt lake. Continue to the final destination – Limassol. Check in, Free time.
Day 2: Excursion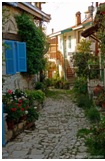 After breakfast – take a full-day tour of the Troodos Mountains, a fantastic region of pine-wood forest, picturesque villages and Byzantine churches. As you ascend the mountains, enjoy the cool, shady forests and stop at Lania village with old wine and olive press and to see what rustic life is like. We proceed for wine tasting, and of cause we will try the oldest known wine- Comandaria, and discover the secrets of Cyprus winemakers. Next stop village of Omodos and its revered Church of the Holy Cross, said to hold a piece of Jesus' crucifixion cross, free time for lunch (own expense). In the end of the day we make stop in the birth place of Aphrodite.
Day 3: Limassol Town - Free Day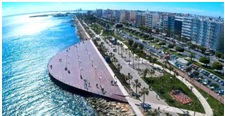 After breakfast, you are free to explore Limassol town. You will have free time to explore Limassol, modern center and business city of the island. You could make a walking tour in Limassol Marina, and/or visiting the medieval Limassol Castle which situated near the old harbor in the heart of the historical centre of the city or just spending your day in Limassol mall and shopping till you drop.
Day 4: Departure
After breakfast, check out from the hotel and transfer to Larnaca International airport to take your departure flight back to your home.
Package Tour 01 includes:
· Transfer from/to airport by air-conditioned car/minibus or coach
· 3nights accommodation with Breakfast in Limassol – hotel of your choice (A,B)
· Guided Half Day Excursion in the day of arrival (or Departure) (B,C)
· Guided full day excursion in Troodos Mountains (B,C)
· Entrance fees, as per program (B,C)
· Wine and sweets tasting (B,C)
Excluded
· Gratuities
· Food and drinks, unless specified
· 3nights accommodation with Breakfast in Limassol – hotel of your choice (C)
· Guided Half Day Excursion in the day of arrival (or Departure) (A)
· Guided full day excursion in Troodos Mountains (A)
· Entrance fees, as per program (A)
· Wine and sweets tasting (A)
Tour 01: Cyprus / Limassol ,4days/3nights & Extra Night– Min 4 Pax
















Double Room

PRICE PER PERSON

Package 3 Nights

PRICE PER PERSON

Hotel Extra Night

Seasons

Seasons

Low

Mid

High

Low

Mid

High

3* hotel with Transfer (A)

€126

€142

€158

€32

€37

€42

3* hotel with Transfer & Excursions (B)

€218

€234

€250

€32

€37

€42

Supplement : 4* Hotel

€25

€39

€54

€8

€13

€18

Supplement : 5* Hotel

€95

€142

€189

€32

€47

€63

Discount : Extra Bed Adult

20%

20%

20%

20%

20%

20%

Discount : Extra Bed Child

20%

20%

20%

20%

20%

20%

Transfers & Excursions

(C )without hotel

€124

€124

€124
















Single Room

PRICE PER PERSON

Package 3 Nights

PRICE PER PERSON

Hotel Extra Night

Seasons

Seasons

Low

Mid

High

Low

Mid

High

3* hotel with Transfer (A)

€189

€221

€237

€53

€63

€68

3* hotel with Transfer & Excursions (B)

€282

€313

€329

€53

€63

€68

Supplement : 4* Hotel

€58

€81

€119

€19

€27

€40

Supplement : 5* Hotel

€183

€265

€363

€61

€88

€121

Discount : Extra Bed Adult

20%

20%

20%

20%

20%

20%

Discount : Extra Bed Child

20%

20%

20%

20%

20%

20%
Seasons

Low

Mid

High

Dates / Duration

1 / 4 -30 / 4

1 / 5 – 30/6

1 – 31/ 10

1 / 7 – 30 / 9